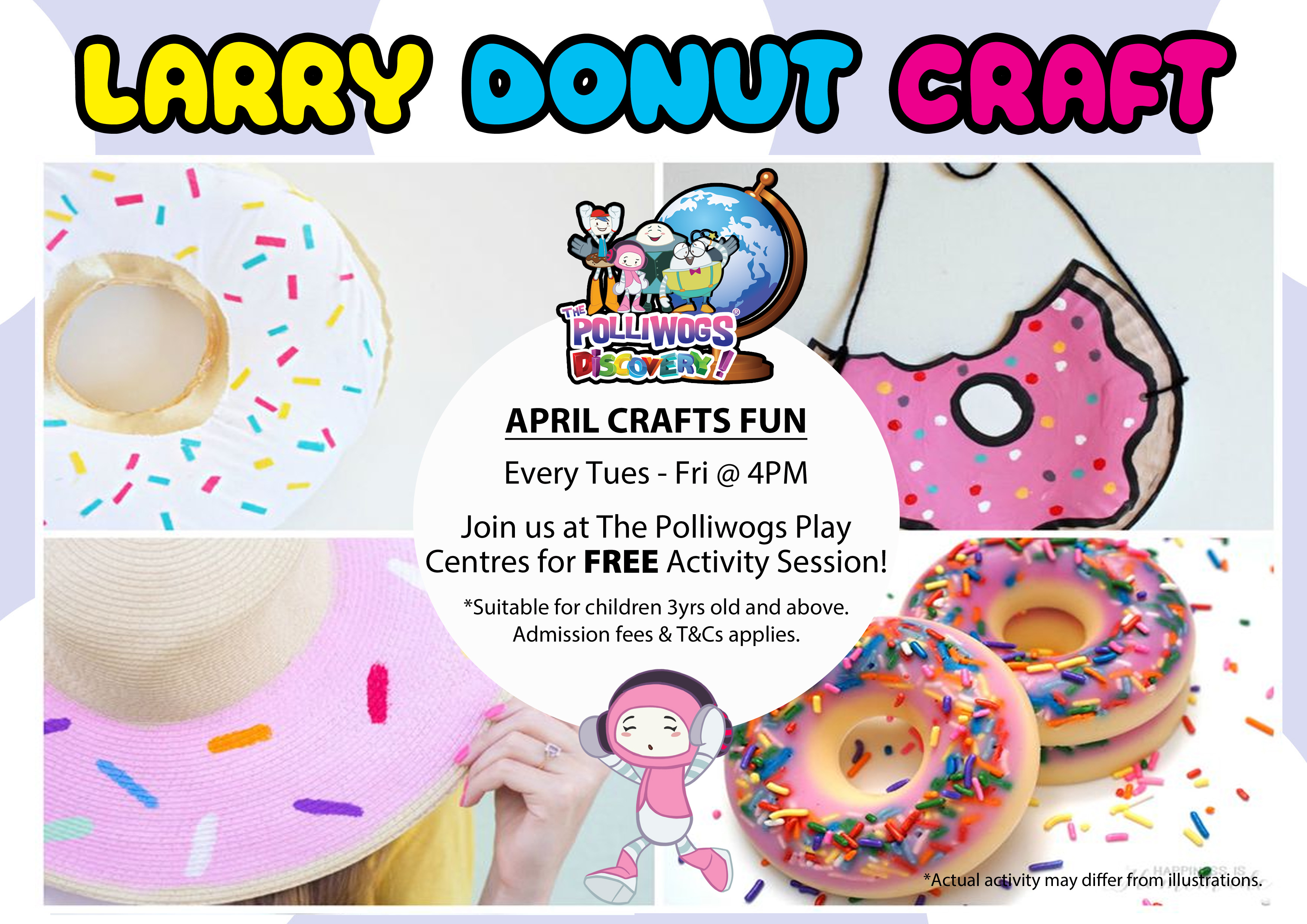 The Polliwogs #03-60/62
When: Weekday (except Public Holiday and School Holiday)
Where: The Polliwogs @ HarbourFront Centre (Skypark Level 3, nearest Lobby D from HarbourFront)
Time: 4pm*
Pricing: FREE upon paid entry!
What: Join us for our WEEKLY Fun Discovery Activities for a variety of artsy crafts, games and story-telling! This April, create and bring home your very own donut crafts from Larry The Polliwogian! With different activity to choose from, the kids are going to have lots of fun!
Activities are FREE and conducted by our talented crew, spaces are limited, so be there EARLY!
Terms & Conditions:
*Entrance fees applies to children attending these sessions. Sessions are suitable for children aged 3yrs and above. The management reserves the right to alter the content and timings of programmes when necessary.