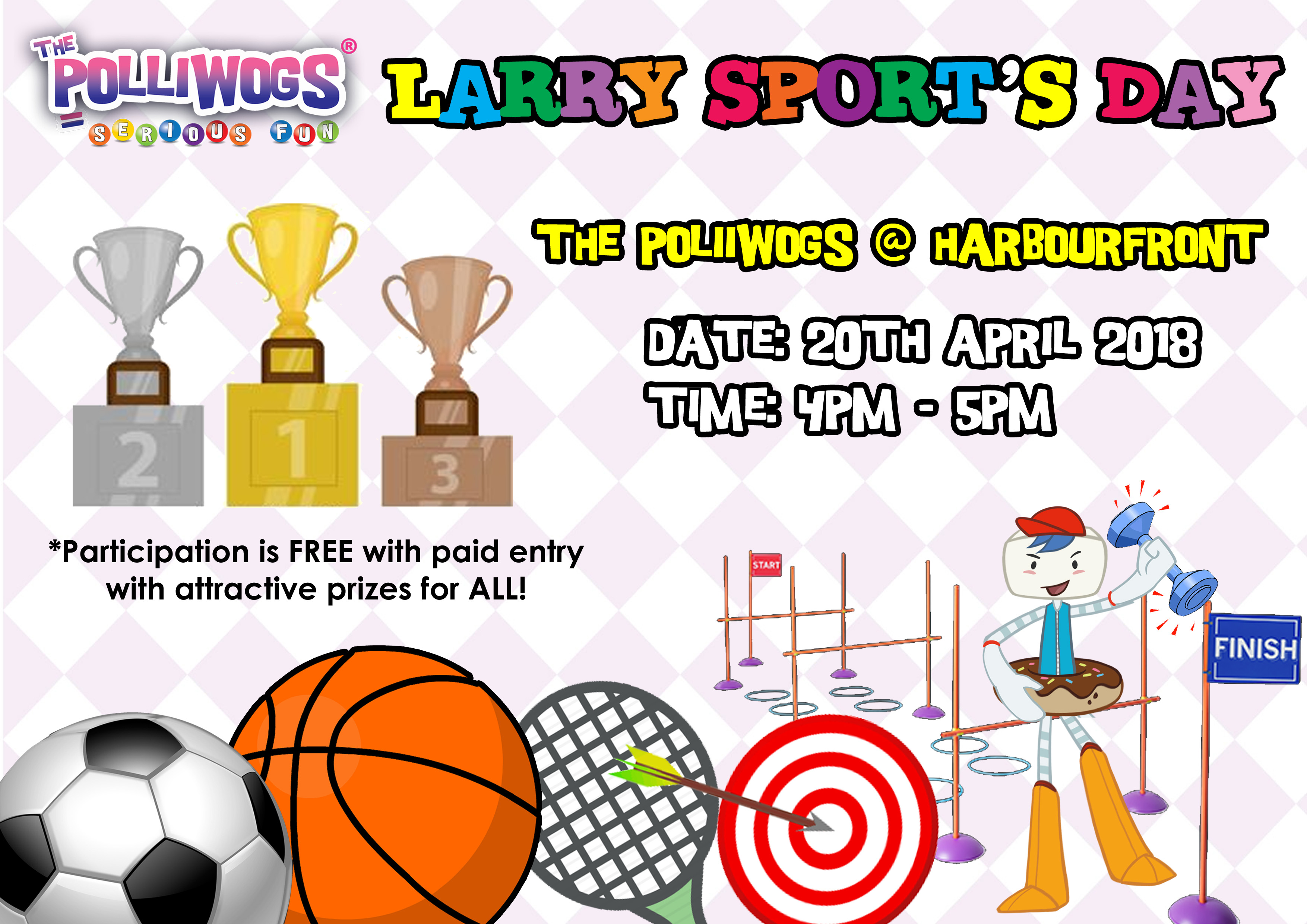 The Polliwogs #03-60/62
Time:  4pm – 5pm
Price:  FREE Participation with paid entry!
What: Ready! Steady! Go! Head on down to The Polliwogs @ HarbourFront #03-60 (Skypark Level 3, nearest Lobby D from HarbourFront) on 20th April 2018 4pm (Friday)l for a day of fun and games with Larry and friends!  Cool prizes and treats await and Free Play Passes to win! Are you ready for some SERIOUSLY FUN SPORTS?
Larry's Sport Day:
Balloon Tennis
Mini Basketball Shots
Obstacle Course Race
Water-gun Shooter
So make yourself free and join us for a sporty, sweaty fun-filled day at The Polliwogs in April! Buy your tickets online now to save on entry!  
Terms & Conditions:
.