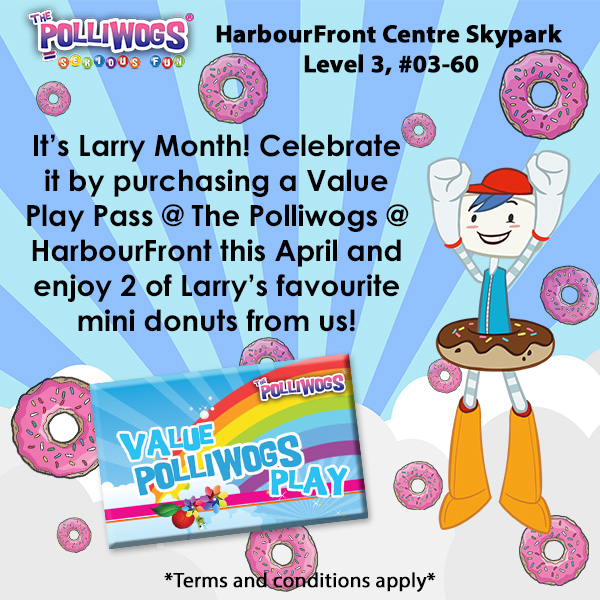 The Polliwogs #03-60/62
It's Larry Month!
Celebrate it by purchasing a Value Play Pass at The Polliwogs @ HarbourFront (#03-60, Skypark Level 3, nearest Lobby D from HarbourFront) this April starting from today and enjoy 2 of Larry's favourite mini donuts from us!  While stocks last!  
Terms & Conditions:
Terms and conditions apply.