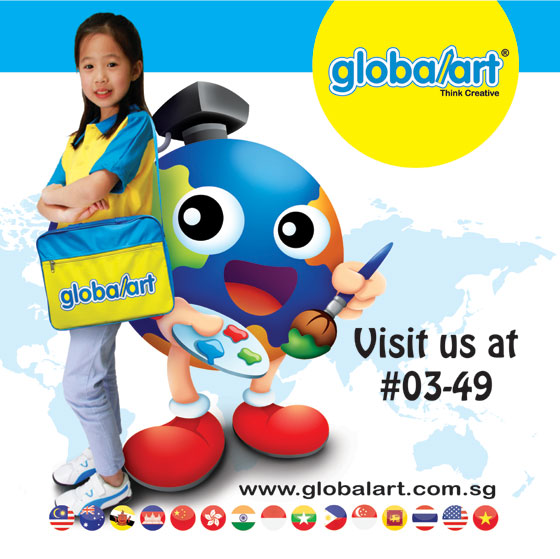 Global Art, #03-49
About Us
Established in 1999, Global Art & Creative is committed to inculcate Learning Discipline and to foster Creative Thinking in children. Through our unique and innovative teaching and learning approach, Global Art Principals and Instructors are professionally trained and motivated to import Knowledge and Creativity to learners.
Awarded and endorsed by several institutions and organizations, currently Global Art program is implemented in 15 countries worldwide with more than a million students have been nurtured since.

Vision
Towards a better world embracing creativity and innovation by introducing early creative education, Global Art is providing a platform in nurturing young minds to be creative and innovative, optimizing their potentials and enriching their lives.

Mission
Our mission is to motivate people to embrace creativity and innovation in their everyday lives, and to achieve that, together hand in hand we will work hard and smart with our Global Art family members and partners. We will strive to improve ourselves constantly by applying the creative ingenuity and innovation to make us better, faster and first to meet our customer expectations.